LowVARates is not affiliated with any government agencies, including the VA, FHA, or the HUD. VA lender ID #9797520000.
Rooftop Realty
Hiring the right real estate agent is all about finding a professional you respect and trust will help you achieve your goals. It's also critical they have a proven track record.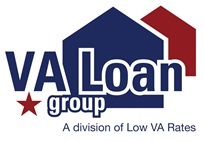 VA Loan Group
As a veteran, your service and sacrifice to this nation have blessed countless lives. At VA Loan Group, we thank you for your service. Because of your military service you are entitled to many benefits including your VA Loan program eligibility. VA loans are a part of our niche loan programs that we offer – serving our men and women of the armed forces. We've helped thousands because we believe they deserve it. If you're also a part of that deserving party, examine the VA loan program and other options with one of our expert VA loan officers to see which type of loan best suits your needs. We will help you to consider the costs and benefits of a VA loan and compare it to other mortgage loans available so that you can make an informed decision. You will find in most cases, however, the VA loan programs not only fits your borrowing needs but is also the best deal. Give us a few short minutes of your time so that we can help you achieve your goals. Many of our staff are also veterans which helps them to relate to you and your needs.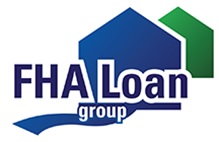 FHA Loan Group
In recent years, FHA loans have become the most popular choice for home mortgage financing. This is because of the low down payment requirements, flexible underwriting, and the distressed mortgage market. Together we'll thoughtfully consider the benefits and costs, and compare the FHA loan to other mortgage loans available. Often, the conclusion is the same; The FHA Loan perfectly fits your needs. In a few short minutes, we can help you achieve your goal.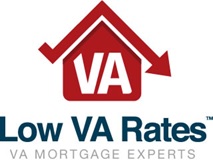 Low VA Rates
We are here because we want to be, and our employees have been assisting veterans for over 10 years. The purpose of the VA loan program is to help our nation's veterans obtain adequate housing on better terms than they could get anywhere else. That is the reason we come to work every morning-to make sure that happens for every veteran that calls our number or walks through our door. Our goal is to make sure that a veteran is treated like the hero that he or she is, and gets the benefit they were promised when they signed up to protect our freedom. We find great fulfilment in our work to help veterans take advantage of the VA loan program. It brings us great satisfaction to do something we love and provide a much-needed service to our nation's greatest assets. At the risk of getting sentimental, seeing a newly-discharged veteran with a young family learn that they can get the home they want with the interest rate a full 2% less than he was expecting is one of the best experiences on the job. There are many lenders that have only hopped on the VA loan bandwagon since the recession hit and do their best to transfer their knowledge of conventional loans to VA loans. They are not experts. We have been doing business in VA loans since we opened our doors, and know the program front-to-back. Let us share with you what we've learned.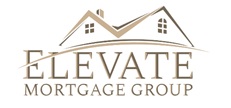 Elevate Mortgage Group
Our team of experienced loan officers know the ins and outs, as well as the ups, downs, and switchbacks, of the mortgage process. Let them map it out for you. Whether you've found your dream home in the countryside, downtown in a big city, or somewhere in the suburbs, we've got the perfect loan for your situation. From VA, FHA, and USDA to conventional and ARM loans, we do it all. A home is more than just drywall and lumber. It's the place where your family makes memories. We're honored to be a part of that, which is why we treat you like a member of our own.
© 2023 Low VA Rates, LLC™ d/b/a Garett Law Mortgage. Low VA Rates, LLC is not affiliated with any U.S. Government Agency nor do we represent any of them. Corporate Address: 384 South 400 West, Suite 100, Lindon, UT 84042, 801-341-7000. VA ID 979752000 FHA ID 00206 Alaska Mortgage Broker/Lender License No. AK-1109426; Arizona Mortgage Banker License #0926340; California DBO Finance Lenders Law License #603L038; Licensed by the Delaware State Banking Commission License #018115; Georgia Residential Mortgage Licensee License #40217; Illinois Residential Mortgage License #MB.6761021; Licensed by the New Jersey Department of Banking and Insurance, Ohio Mortgage Loan Act Certificate of Registration #RM-501937.000; Oregon Mortgage Lending License # ML-5266; Rhode Island Licensed Mortgage Lender License #20143026LL; Texas License LOCATED at 201 S Lakeline Blvd., Ste 901, Cedar Park, TX 78613; EAH061020 NMLS ID# 1109426 NMLS Consumer Access www.nmlsconsumeraccess.org. Click on these links to access our Privacy Policy and our Licensing Information. Consumer's total finance charges may be higher over the life of the loan. Consumer NMLS Access - NMLS #1109426. NMLS#: 20750, Branch NMLS#: 1338334.

TEXAS MORTGAGE COMPANY DISCLOSURE: "CONSUMERS WISHING TO FILE A COMPLAINT AGAINST A COMPANY OR A RESIDENTIAL MORTGAGE LOAN ORIGINATOR SHOULD COMPLETE AND SEND A COMPLAINT FORM TO THE TEXAS DEPARTMENT OF SAVINGS AND MORTGAGE LENDING, 2601 NORTH LAMAR, SUITE 201, AUSTIN, TEXAS 78705. COMPLAINT FORMS AND INSTRUCTIONS MAY BE OBTAINED FROM THE DEPARTMENT'S WEBSITE AT WWW.SML.TEXAS.GOV. A TOLL-FREE CONSUMER HOTLINE IS AVAILABLE AT 1-877-276-5550. THE DEPARTMENT MAINTAINS A RECOVERY FUND TO MAKE PAYMENTS OF CERTAIN ACTUAL OUT OF POCKET DAMAGES SUSTAINED BY BORROWERS CAUSED BY ACTS OF LICENSED RESIDENTIALMORTGAGE LOAN ORIGINATORS. A WRITTEN APPLICATION FOR REIMBURSEMENT FROM THE RECOVERY FUND MUST BE FILED WITH AND INVESTIGATED BY THE DEPARTMENT PRIOR TO THE PAYMENT OF A CLAIM. FOR MORE INFORMATION ABOUT THE RECOVERY FUND, PLEASE CONSULT THE DEPARTMENT'S WEBSITE AT WWW.SML.TEXAS.GOV."

*Annual savings calculator based on 2015 monthly average savings extrapolated year-to-date.